these past couple of weeks have been pretty productive around the mclain household. we finished painting the living room, moved the gun cabinet out of the man cave, and oh yeah - Poke made quite an appearance!
top - target clearance ($7 online/$3 in the store) // skinnies - maurice's jeggings // necklace - allora handmade
i've been told that i'd just wake up one day with a bump and people were not lying. i literally went to bed with one body and woke up in someone else's!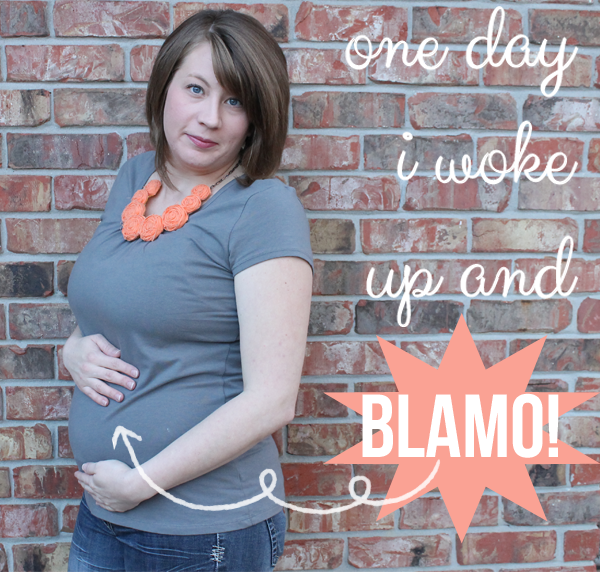 like i said
last friday
i finally gave over to maternity pants. i have a really nice pair of black work pants and some mudd jeans (thank you nina!) but i really want some maternity skinnies and i know i will need some shorts eventually. i need some recommendations and help! how do you buy maternity pants? are they the same size as what you would normally buy? where are some good places to get them? i am clearly clueless in this department.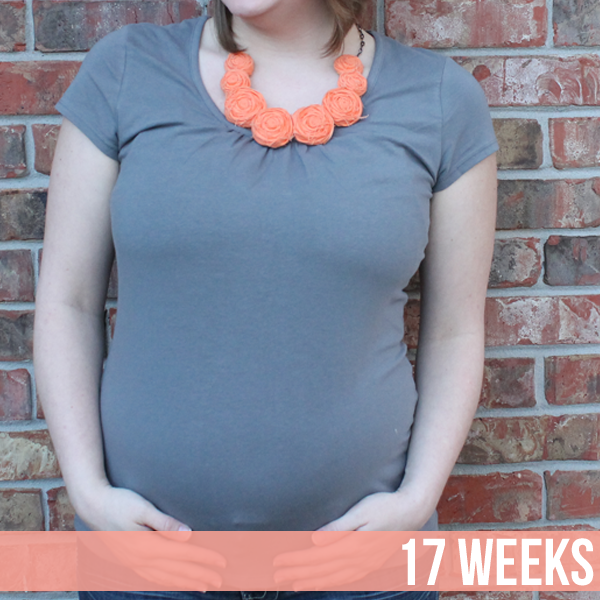 i want to be cute prego girl, not wearing things from omar the tent maker's shop. i don't mind showing off my bump and these bigger curves (i would say new but i've always been pretty curvy) so i don't want to wear big baggy clothes. i'm going to try to spend as little as possible too - this should be a challenge all in itself right? so any stores/shops/online sources you have are more than welcome. i'd love to start shopping! :)
another big change in our house this week: we started training the dogs to sleep in the kitchen instead of the bed with us. yes - we are those people. we share the bed with our dogs (rebel has slept in the bed with me since the day i got him) and to be honest i kind of miss having them in the bed with me! but so far they have done great. rebel will really sleep anywhere - he has always a very adaptive dog. but sadie, the princess, on the other hand... we were a bit worried she would be upset with us. we found the trick is to cover her crate with a blanket and boom. honk-shooo, honk-shooo, she is out. we just need to get her to sleep a little later (5:30 am has been her wake up call) and we will be good to go.
rock the casbah. i mean what else can you say here? :) why not have a little fun and laugh?