breakfast + the #vdaymugswap
one thing the baby absolutely loves is cinnamon toast. this works out well for me because i also happen to love cinnamon toast. #winwin
the only thing that made this specific plate of cinnamon toast more yummy was this beautiful mug that i got from laura at
our reflection
. laura and i got teamed up for the #vdaymugswap hosted by
rags to stitches
and
sew caroline
. it was so much fun to shop for a cute coffee mug for laura and when i opened my box up i was so excited to see what she had packed in there!
my package was full of yummy candy (chocolates kisses, reeses peanut butter cups, and a couple of cute suckers) plus some adorable socks. and of course this mug that laura personalized for me! she must have known that i loved tea because she drew a sweet tea bag on the outside...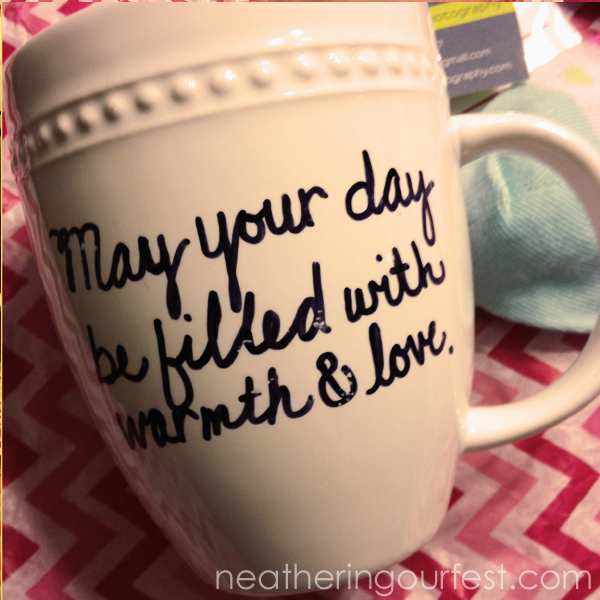 and a special message on the other side. :)
and if that was not enough cuteness to soak in... how awesome is the little heart on the handle? i die of the cute. for reals.
thank you so so much laura for my new favorite coffee + tea mug. i absolutely love it! :)
make sure to hop over to laura's blog today and see what i got her! (plus her pictures will be way better than mine - have you seen her
amazing photography skillz
?)