blogging basics why you must name your pictures!
oh hello strangers! i've been in a bit of a writer's block mode. but i think i'm back. sometimes we just need a break, no? i'm also busting out with a blogging tutorial (first one in AGES) to get me going again!
first of all - let us talk about WHY naming your pictures is important.
1. it can help drive traffic to your blog!
when someone googles "how to spray paint vases" and your pictures is called "how to spray paint vases - step one" and not "0982934709872_9.jpg" your picture, blog, and tutorial is more likely to show up in the google results.
(in essence, it ups your google juice!)
(also - can we discuss why google still isn't recognized by my computer's dictionary? i would think it would be a legitimate word by now...)
2. when someone pins your image (and they are going to, right?) pinterest has now inserted coding that automatically pulls the name of the picture into the pin description! which is super handy for lazy people like me, IF the name of the picture accurately describes it!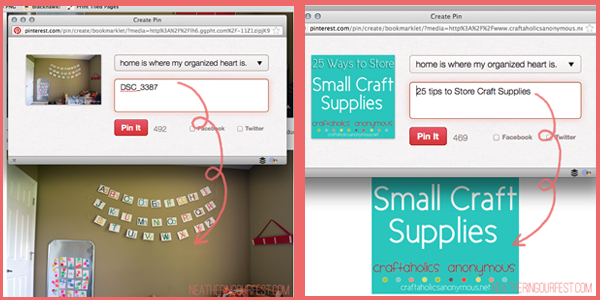 there are two really simple ways to do this!
one!
the easiest way is to name your pictures on your hard drive. this name will carry through the life of the picture, including any coding for websites i believe. you might double check your HTML though if you are hosting through photobucket just to be sure.
two!
you can go into your HTML and edit the coding of the picture to accurately represent it!
three very simple steps: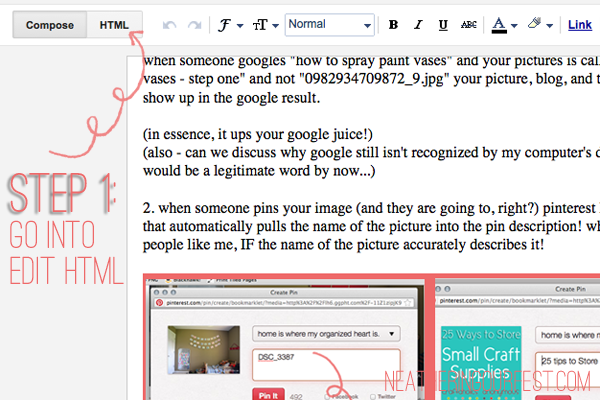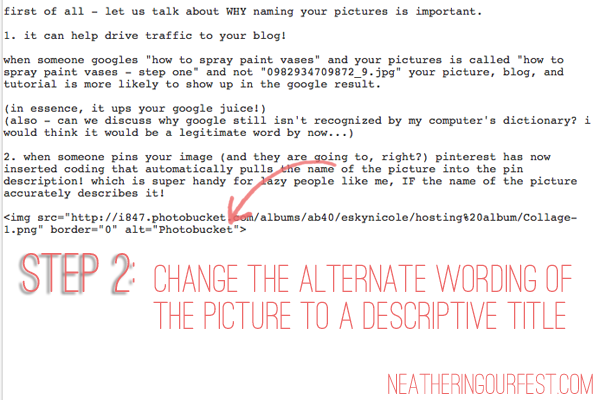 this might take a few extra minutes per post but if you are serious about growing your blog, upping your google juice, and really taking advantage of SEO, then it is worth the extra five minutes!