what makes a good custom sign? birthday edition
today i'm back with a few more suggestions on what makes a good sign. there are lots of different occasions where a sign will make a good gift but it helps to have a few ideas to push you in the right direction right? a couple of weeks ago we talked about how a sign makes a perfect unique
wedding gift
. today let's talk about ideas for a birthday gift!
everyone has someone in their family that is impossible to buy for. in my family it is my dad. he has everything and if he doesn't have it, nothing stops him from just buying it himself. he is really good about doing that a few weeks before his birthday, father's day, and christmas too. makes steam come out my ears i tell ya! but anyways - for that someone who has everything, a custom made piece of artwork is a great gift.
but what on earth should it say? not to worry my friends, i have a few good ideas for you!
this is one of my absolute favorite signs to date. my friend diane asked me to make this for her front porch, as a dire warning to all unsuspecting folks that they are about to get bombarded with dog hair! i could use one of these on my front porch. it is absolutely unique to her and her quirky personality but makes a great statement on her front porch too! also - aren't pets a huge part of people's family and hearts? a sign alluding to your receiver's big heart for dogs or soft spot for birds would be loved!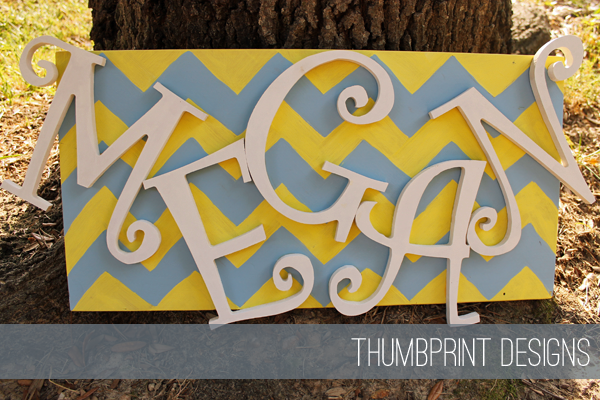 man - chevron is the best isn't it? trendy and fun but classy and eye catching all at the same time. i love these chevron signs because they can be fun and colorful and a real statement in a room. they can also have any name/word on them you'd like. this would be a great gift for a teacher (mrs. smith's room!) or a young niece or nephew. the chevron's can be customized to any color you need and i can either do the curly wooden letters or paint the name directly on the wood - which means your options for words, phrases, fonts, etc. are pretty much endless!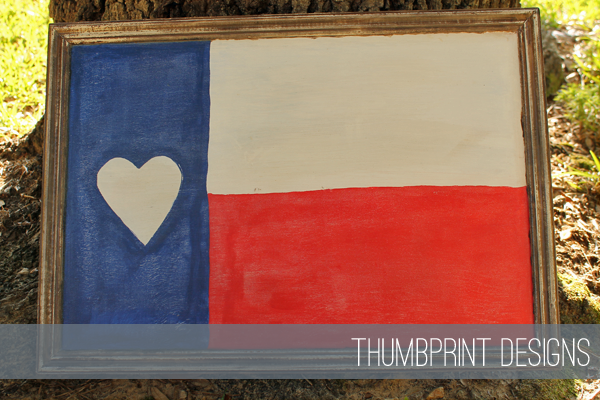 this is most definitely my best selling and most popular sign. what can i say? my texas folks rock!! for that texas-lover in your life, this sign can be done as seen here on a cabinet door or painted on the upcycled pallet wood. i'm working on a couple of ways to incorporate a heart in to other state flags so be on the lookout for those too :)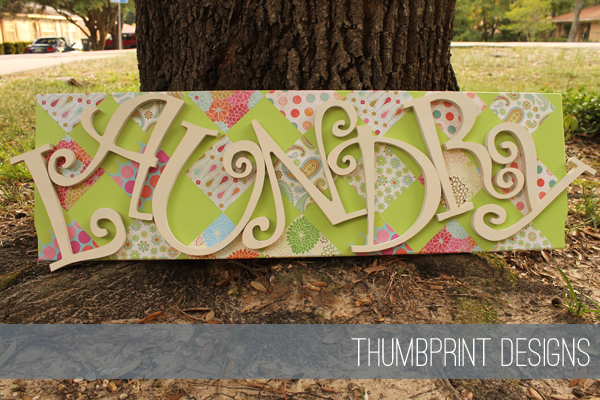 laundry is bo-ring. it is true. but this sign would liven up any old boring laundry room! i love the patterned background and bright colors! and just like all of my signs, they are fully customizable. we could do a different color scheme and word - this would make a great sign for the kitchen or a family name in the living room!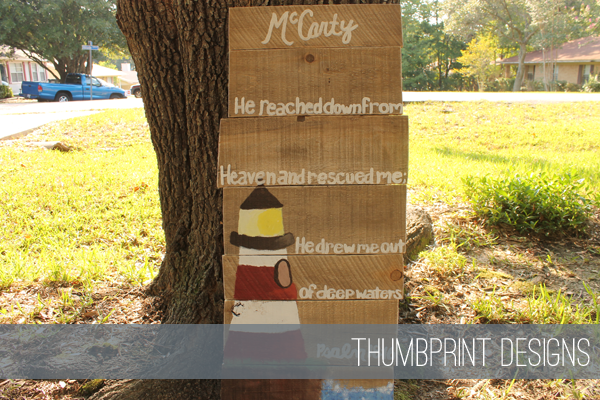 this is one of the earliest signs i made. this was a birthday gift from my aunt kay to her best friend. it is her favorite bible verse - such a phenomenal idea for a sign. just about everyone has a favorite bible verse or saying and that can be easily transferred to a custom sign.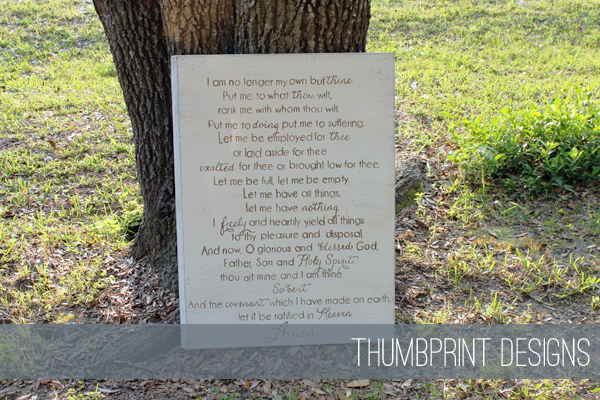 another great example of a purely personal and customized sign. my friend jared, who like my husband is a methodist pastor, asked me to paint a sign with the
wesleyan covenant prayer
on it. this was definitely the hardest and most time consuming sign i have done so far but it was so worth it. i love the prayer (i have it memorizes, as many times as i read it) and it is such a meaningful piece for jared. commemorating a meaningful poem, prayer, song lyric, or family saying makes a great birthday gift!
there is a lovely sign that would make a perfect gift for any occasion! all it takes is a little of your ideas + my imagination + our creativity to make something especially unique for you! i love doing custom signs because it gives me a chance to flex my creative side and challenge myself to do something i didn't think i could do.
so - who has a birthday coming up and what is on your birthday wishlist? i love birthdays - they are so fun!