two points to you who got the reference to good ol' merle haggard in my title.
so if you take the time to dig through my archives you will notice that eons ago i posted
this little ditty
about a door that i was going to make into a headboard.
if i went through my archives more often, i would have seen that i never revealed to you lovely people how that door turned out.
today is your lucky day folks. ready for the big reveal??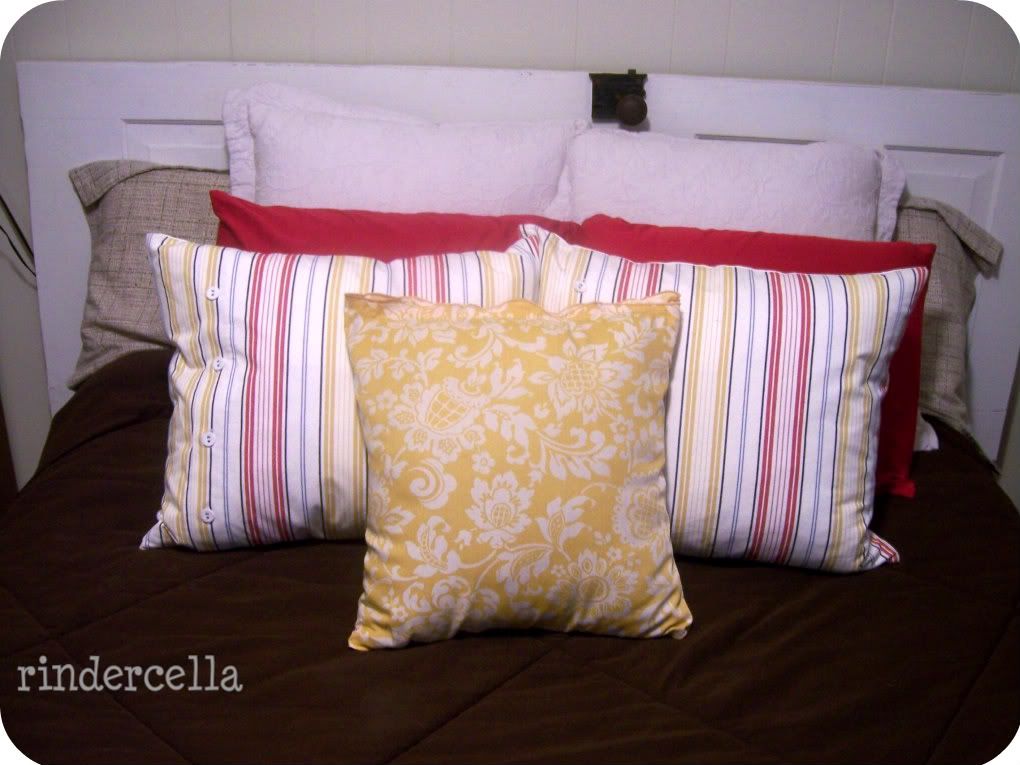 aint she beautiful? i am so pleased with how she turned out! granted, the rest of the room (especially the rag-a-muffin random pillows) hardly stands up to her beauty but there are definitely plans in store to make this room shine! it is a tiny room (i think the dimensions are 11 x 12) and has a queen size bed, a tv, two tv stands, a chest of drawers and two hand made cedar chests. one is my hope chest and the other was made for me by my p.h.'s grampie.
once i finally took a saturday and actually did this project it was so easy and took about an hour plus a few hours of drying time. i gave it two coats of sifted flour by dutch boy (the same paint i used
here
) and then just lightly distressed some of the edges. i want it to gain some character over time so my goal was to help it get started. my dad helped me attach it to two 2 x 6 boards and we attached those to the bed frame so even though the door is super heavy, it ain't going nowhere.
i had my doubts about leaving the doorknob on because i was afraid of guests hitting their noggen on it... but i decided to keep it. i really love the patina on it and i think it gives it a lot of character.